With more than 14 years of experience in financial planning and investment management, Dan has accumulated the knowledge and perspective to help keep you and your financial future on course. Dan understands the dynamics of wealth, how to balance the complex forces at work, and how to adapt as conditions change.
As your life and needs evolve over time, so too will your vision for the future and your tolerance for risk. Dan will be with you every step of the way offering advice and personalized strategies to help you gain confidence in your future.
Dan is part of an eight-person team of professionals at Towne Wealth Management who work to create long-term, meaningful relationships with a select group of high-net-worth families. Based on what the team learns about you and your goals, they work together to develop specific strategies to help minimize taxes, monetize, and preserve assets, maximize the potential for growth and transfer wealth.
Dan grew up in a military family and had the opportunity to live in many different places in the U.S. and abroad. He is a graduate of The University of Virginia where he earned a Bachelor of Arts degree in Economics. He and his wife have been married 18 years and have two children.
Dan Carlile and Pat Faulkner are members of the Towne Wealth Management team that was named to the 2023 edition of the Forbes list of Best in State Wealth Management Teams†.
† The 2023 Forbes ranking of America's Top Wealth Management Teams Best-In-State, developed by SHOOK Research, is based on an algorithm of qualitative criteria, mostly gained through telephone and in-person due diligence interviews, and quantitative data. This ranking is based upon the period from 4/1/2021 to 3/31/2022 and was released on 01/12/2023. Advisor teams that are considered must have one advisor with a minimum of seven years of experience, have been in existence as a team for at least one year, have at least 5 team members, and have been nominated by their firm. The algorithm weights factors like revenue trends, assets under management, compliance records, industry experience and those that encompass best practices in their practices and approach to working with clients. Portfolio performance is not a criterion due to varying client objectives and lack of audited data. Out of approximately 8,000 team nominations, 2,860 advisor teams received the award based on thresholds. This ranking is not indicative of an advisor's future performance, is not an endorsement, and may not be representative of individual clients' experience. Neither Raymond James nor any of its Financial Advisors or RIA firms pay a fee in exchange for this award/rating. Raymond James is not affiliated with Forbes or Shook Research, LLC. Please see https://www.forbes.com/lists/wealth-management-teams-best-in-state/?sh=33bb3ae076f2 for more info.
Certified Financial Planner Board of Standards Inc. owns the certification marks CFP®, Certified Financial Planner™,

and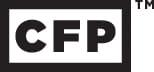 in the U.S., which it awards to individuals who successfully complete CFP Board's initial and ongoing certification requirements.